GAME DEVELOPMENT
A hub for SDKs, resources and news for
developers working in the gaming industry.
NVIDIA Gaming Technology
NVIDIA tools, SDKs, and partner engines work together to produce the next generation of stunning real-time content that leverages AI and ray tracing.
View All



AI Tools



Engines



Asset Creation &
Animation

Cloud



Image Processing



Lighting



Performance



Simulation



Tools



APIs


Generative AI for Game Development
More NVIDIA SDKs that harness Generative AI for game development are on the way. Stay in the loop on the latest advancements in AI accelerated rendering, content creation, and more.
Notify Me
Enhancing Game Development with Omniverse
To satisfy gamers' expectations for enormous, immersive worlds, global teams of artists must build massive libraries of 3D content. This is both labor intensive and expensive, and the process becomes more challenging when incorporating realistic lighting, life-like physics, and optimal game performance with AI is taken into account.
NVIDIA Omniverse addresses these challenges and helps game developers build photorealistic, physically-accurate games with record speed by unifying artists, their assets, and software tools in one powerful platform.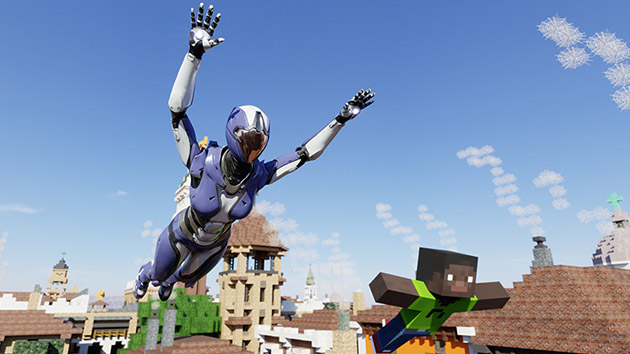 Browse by Resource Type
Ray Tracing in Unreal Engine 4
Stay in the Light creator and RTX Unreal evangelist Richard Cowgill shows how to get great results with real-time, ray-traced reflections, global illumination, shadows, and more.
Watch Now
Ray Tracing Essentials
Computer graphics expert Eric Haines explains key concepts of ray tracing, from the use of rays in rendering to how specialized hardware has accelerated its performance.
Watch Now
Breaking Barriers with Real-Time Design Visualization
Leading architectural visualization firm Neoscape, rendering software leader Chaos Group, and NVIDIA explore how real-time ray tracing will revolutionize visualization.
Watch Now
View all NVIDIA webinars
NVIDIA ACE for Games Sparks Life Into Virtual Characters With Generative AI
NVIDIA ACE for Games, a foundry for intelligent in-game characters powered by generative AI. Watch how NVIDIA partnered with Convai to help optimize and integrate ACE modules into an immersive and dynamic interaction with a non playable character named Jin, also enhanced with ray tracing and performance multiplying NVIDIA DLSS 3.
NVIDIA Omniverse: Exploring DeepSearch with Activision
The NVIDIA Omniverse platform's AI and advanced rendering capabilities allow Activision to search through thousands of Call of Duty assets. Omniverse "Deep Search" makes searching through 3D assets completely intuitive, while Omniverse RTX Renderer's real-time path-traced rendering displays the search results in ultra-high fidelity, providing environmental lighting based on the game level.
AI-Powered Facial Animation with Omniverse Audio2Face
Quickly and easily generate expressive facial animation from just an audio source with NVIDIA's Deep Learning AI technology.
---
NVIDIA Gaming News
Generative AI Sparks Life into Virtual Characters with NVIDIA ACE for Games
Use NVIDIA ACE for Games to build and deploy customized speech, conversation, and animation AI models in software and games.
Understanding and Measuring PC Latency
Learn about PC Latency and how to leverage PCL Stats to accurately track, measure, and improve the latency within your rendering pipeline.
Upcoming Event: Level Up with NVIDIA Nsight Graphics and Optimize Your Game
Learn how to use the latest NVIDIA RTX technology in NVIDIA Nsight Graphics and get your questions answered in a live Q&A session with experts.
Ultra-Realism Made Accessible with NVIDIA AI and Path Tracing Technologies
At GDC 2023, NVIDIA released new tools that make real-time path tracing more accessible to developers while accelerating the creation of ultra-realistic game worlds. Generate frames with the latest breakthrough in AI rendering Announced with the NVIDIA Ada Lovelace architecture, DLSS 3 raised the bar not just for visuals but also performance and responsiveness. Since … Continued
View all Gaming News
Sign up for the latest game development news from NVIDIA
Subscribe