Pretrained AI Models
Accelerate AI development with world-class customizable pretrained models from NVIDIA.
Streamline AI Application Development
NVIDIA pretrained AI models are a collection of 600+ highly accurate models built by NVIDIA researchers and engineers using representative public and proprietary datasets for domain-specific tasks. The models enable developers to build AI applications efficiently and expeditiously.
These models are optimized for GPUs, cloud, embedded, and edge, delivering high performance for preferred production environments.
A Model for Every Task
Get started today with highly accurate models that span diverse use cases and domains, including computer vision, speech, language understanding, molecule generation, and more, and that can be customized for specific tasks.
Pretrained Models from the NGC Catalog
With production-ready, AI pretrained models from the NGC? catalog, With production-ready, AI pretrained models from the.
Explore NGC Models
Transparent Model Resumes
Just like a resume provides a snapshot of a candidate's skills and experience, model credentials do the same for a model. Many pretrained models include critical parameters such as batch size, training epochs, and accuracy, providing you with the necessary transparency and confidence to pick the right model for your use case.
Cloud and On-Prem SDK Integration
The pretrained models can be integrated into industry-specific software development kits such as NVIDIA Clara? for healthcare, NVIDIA Isaac? for robotics, and NVIDIA Riva for conversational AI, making them easier to use in your applications and services.
Customize and Adapt Models Faster With NVIDIA SDKs
NVIDIA Train, Adapt, and Optimize (TAO) is an AI-model-adaptation platform that simplifies and accelerates the creation of production-ready models for AI applications. By fine-tuning pretrained models with custom data, developers can produce highly accurate computer vision and language understanding models in hours rather than months, eliminating the need for large training runs and deep AI expertise.

NVIDIA NeMo? is an open-source framework for developers to build and train state-of-the-art conversational AI models.
Learn More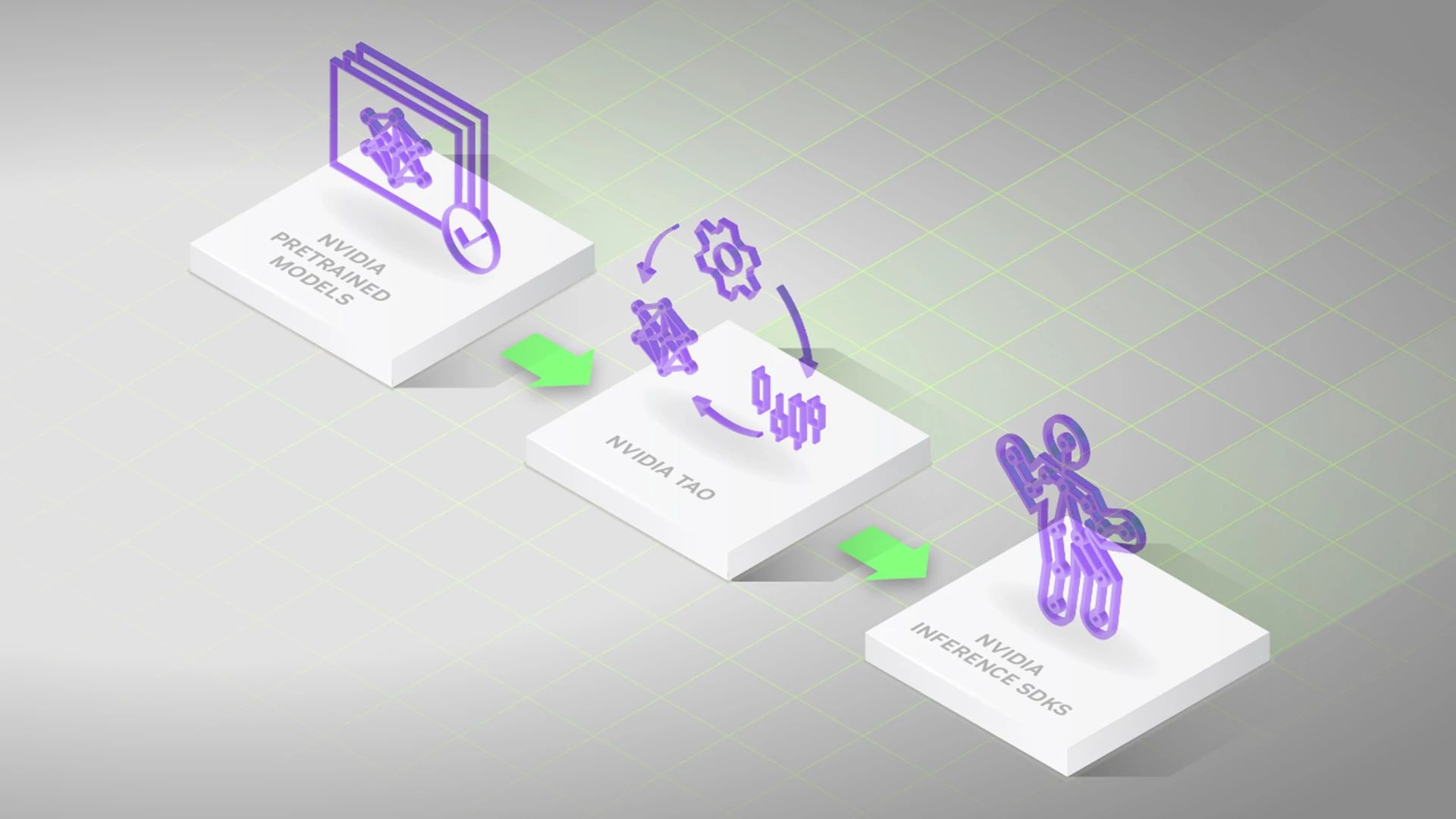 Supercharge Your Production AI
NVIDIA AI Enterprise, an end-to-end, secure, cloud-native suite of AI software, includes access to unencrypted NVIDIA pretrained models and the model weights for a wide range of use cases. Developers can view the weights and biases of the model, which can help in model explainability and understand model bias. In addition, unencrypted models are easier to debug and integrate into custom AI apps.

Enterprise support is included with NVIDIA AI Enterprise to ensure business continuity and AI projects stay on track.
Learn More
Accelerate your AI development with pretrained models from the NGC catalog.
Get Started