After clicking "Watch Now" you will be prompted to login or join.
---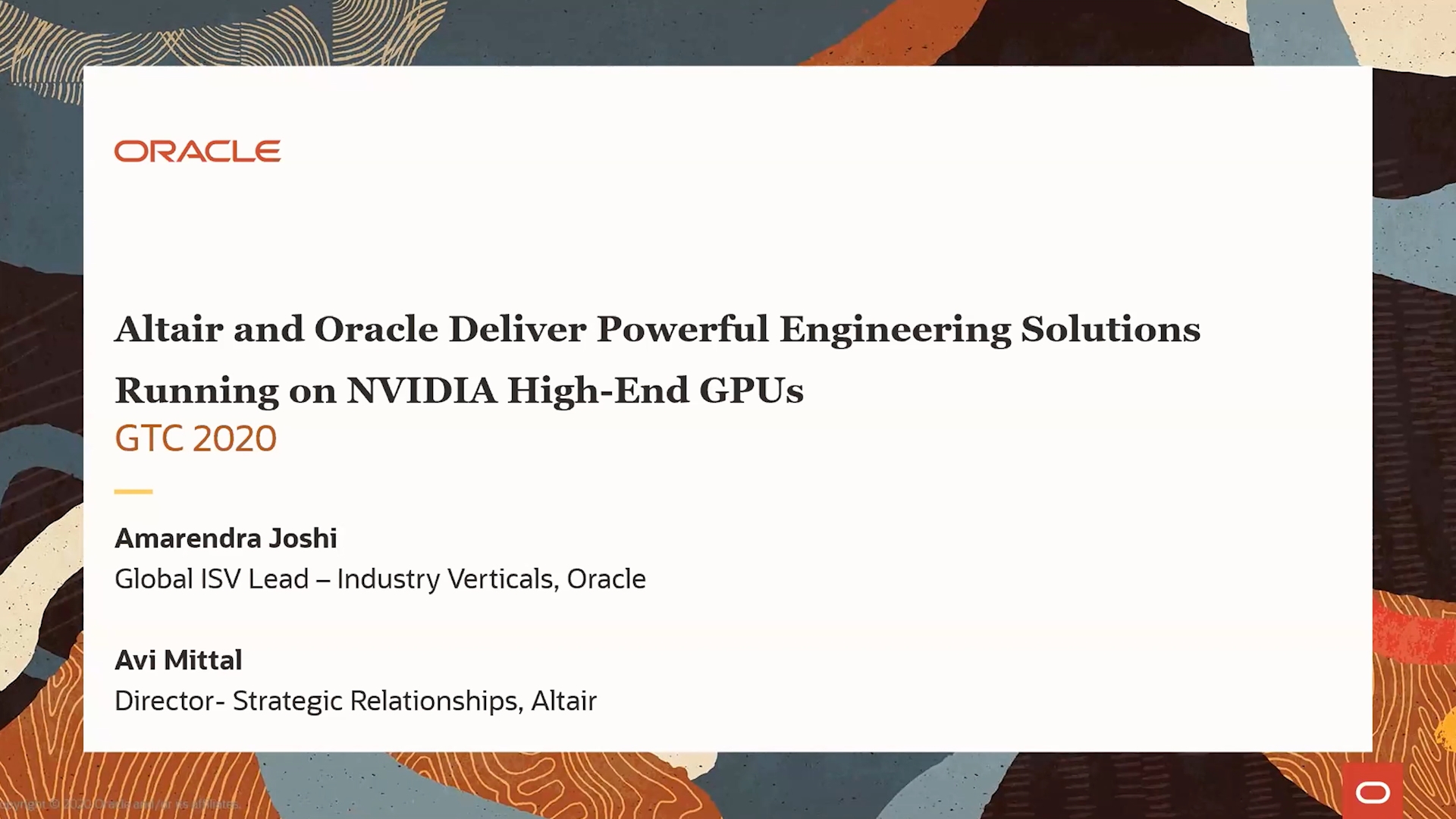 Click "Watch Now" to login or join the NVIDIA Developer Program.

WATCH NOW
Altair and Oracle Deliver Powerful Engineering Solutions Running on NVIDIA High-End GPUS (Presented by Oracle)
Amarendra Joshi , Oracle Cloud Infrastructure | Avadhesh Mittal, Altair
GTC 2020
Altair and Oracle have teamed up to help customers quickly expand their engineering and high performance computing (HPC) capacity on Oracle Cloud Infrastructure (OCI) via both SaaS and BYOL models. Altair leverages OCI to deliver a Software-as-a-Service (SaaS) model that gives customers access to high-end NVIDIA GPUs while offering a range of benefits including flexibility, scalability, and availability. We'll focus primarily on Altair ultraFluidX (external aerodynamics Computational Fluid Dynamics (CFD) software) and Altair nanoFluidX (particle-based CFD software) which use NVIDIA GPU technology to accelerate simulation. Join us to learn how: ? GPU-based CFD technology is paving the way for fast, affordable high-fidelity simulations for automotive aerodynamics; ? companies can reduce design times and bring products to market faster by accessing this software on demand; and ? Altair's fully managed service simplifies job submission, monitoring and visualization on OCI.
---
人人超碰97caoporen国产