After clicking "Watch Now" you will be prompted to login or join.
---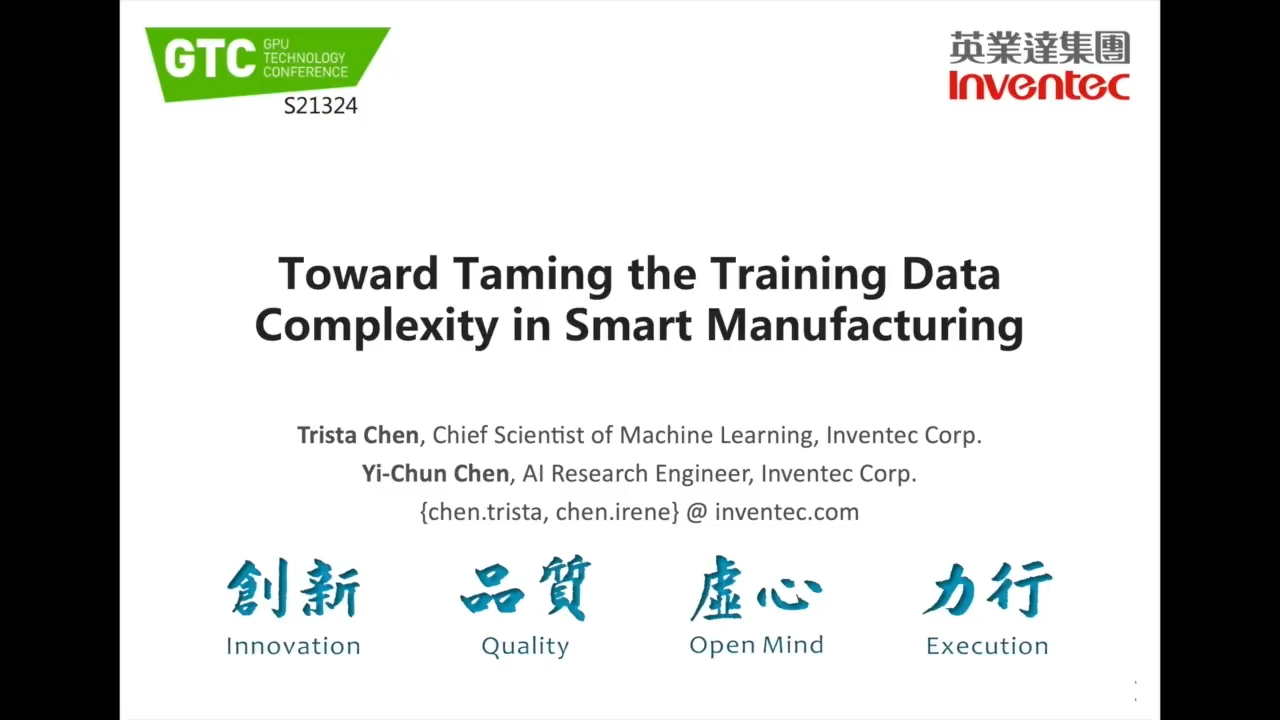 Click "Watch Now" to login or join the NVIDIA Developer Program.

WATCH NOW
Toward Taming the Training Data Complexity in Smart Manufacturing
Trista Chen, Inventec Corp. | Yi-Chun Chen, Inventec Corporation
GTC 2020
We'll share our real-world experience working with first-tier electronics manufacturing facilities on reducing the complexity of training data collection, adopting a matching deep learning methodology, and utilizing GPUs for edge computing in a factory setting. Automatic product inspection often comes to mind when we talk about smart manufacturing. To detect product appearance imperfections, it is common to collect images, label them with defect types, and train a DL model for inference in an automatic optical inspection machine. Conventional wisdom dictates that we collect more training data for better inference accuracy. However, as product life cycles become shorter and product designs become more diverse, it becomes impractical to collect and label sufficiently diverse data, especially since a product may be near the end of its life cycle before the DL model is ready.
---
人人超碰97caoporen国产