Tegra K1 SoC
The NVIDIA Tegra K1 SoC will remain available through January 2024. L4T sustaining releases for Tegra K1 will continue to be made as deemed necessary. (L4T 21.8 was the most recent release.)
Note that the Jetson TK1 Developer Kit has reached EOL and is no longer available for purchase. NVIDIA JetPack 3.1 was the final JetPack to support Jetson TK1 Developer Kit.
If you have any questions, please visit the Tegra K1 Forum.
NVIDIA Tegra K1 Series Processors
with Kepler Mobile GPU for Embedded Applications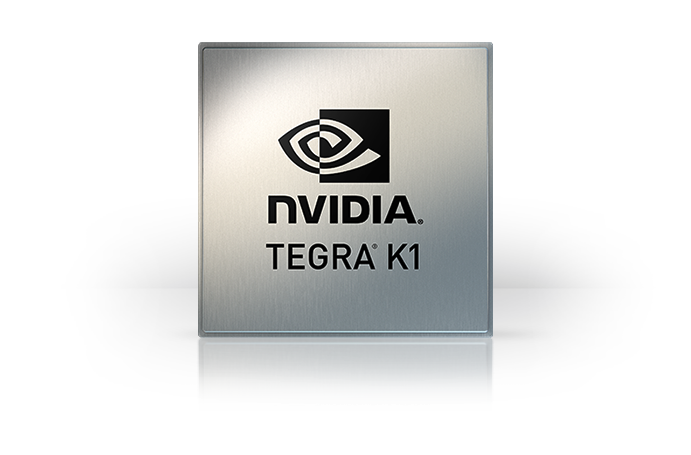 The NVIDIA? Tegra? K1 series application processor is a revolutionary step in the world of mobile and embedded computing. Tegra K1 processors integrate a power optimized version of the same Kepler GPU architecture that powers the highest performing graphics cards and systems in the world. As a result, Tegra K1 processors are the first to open up features like OpenGL? 4.4, OpenGL ES 3.1 and CUDA?/GPGPU on mobile and embedded devices. A high performance image processing pipeline coupled to the power optimized Kepler GPU and unique Tegra 4-PLUS-1? CPU Complex provides the foundation that enables visual computing and computational solutions on next generation mobile and embedded devices; including autonomous robotic systems, intelligent video analytics, Advanced Driver Assistance Systems (ADAS) and mobile medical imaging.
Purchase Tegra K1 Chips from one of our partners.